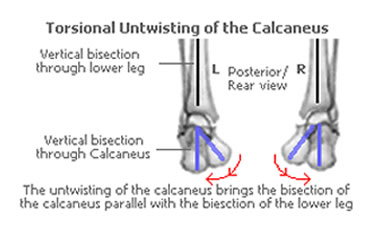 Overview
If you're feeling pain on the bottom of your foot near your heel, pain after exercise or activity, or pain first thing in the morning or after a long period of sitting, then you may have a heel spur.
Heel
spurs don't have a magic cure, but you can take steps to ease the pain and to eventually get rid of them.
Causes
Athletes who participate in sports that involve a significant amount of jumping and running on hard surfaces are most likely to suffer from heel spurs. Some other risk factors include poor form while walking which can lead to undue stress on the heel and its nerves and ligaments. Shoes that are not properly fitted for the wearer?s feet. Poor arch support in footwear. Being overweight. Occupations that require a lot of standing or walking. Reduced flexibility and the thinning of the fat pad along the bottom of the heel, both of which are a typical depreciation that comes with aging.
Symptoms
The vast majority of people who have heel spurs feel the asscociated pain during their first steps in the morning. The pain is quite intense and felt either the bottom or front of the heel bone. Typically, the sharp pain diminishes after being up for a while but continues as a dull ache. The pain characteristically returns when first standing up after sitting for long periods.
Diagnosis
A Diagnosis of
Heel
Spur
Syndrome is a very common reason for having heel pain.
Heel
pain may be due to other types of conditions such as tendonitis, Haglund's Deformity, Stress Fracture, Tarsal Tunnel Syndrome, or low back problems. A more common condition in children is Sever's Disease. The diagnosis is usually made with a combination of x-ray examination and symptoms.
Non Surgical Treatment
Diathermy treatment uses an electrical current to produce heat that sedates the inflamed tissues. The ultrasound device sends sound waves into the heel and sets up a massaging action that stimulates blood circulation. Treatment with a whirlpool bath involves placing the foot directly into the jetting stream. Orthopedic molds and appliances, such as orthotics, are designed by foot specialists for use inside the shoe to eliminate irritation to the heel when the patient stands or walks. When those appliances are used, the spur (in effect) floats on air. At the same time, the body's weight is transferred forward from the tender spot.
Surgical Treatment
Though conservative treatments for heel spurs work most of the time, there are some cases where we need to take your treatment to the next level. Luckily, with today?s technologies, you can still often avoid surgery. Some of the advanced technologies to treat a
Heel
Spur
are Platelet Rich Plasma Therapy. Platelet Rich Plasma Therapy (also known as PRP) is one of several regenerative medicine techniques that University Foot and Ankle Institute has helped bring to foot and ankle care. This amazing in-office procedure allows the growth factors in the blood to be used to actually begin the healing process again long after your body has given up on healing the area.
Heel
Pain Shockwave Therapy. Shockwave therapy is a non-invasive procedure done in the office that allows for new blood to get to the region of fascia damage and help with healing. Results have been excellent with more than 70 percent of patients getting relief with only one treatment. Topaz for Heal
Spur
s and pain. Another minimally invasive technology technique is called Coblation Surgery using a Topaz probe. This minimally invasive procedure involves controlled heating of multiple tiny needles that are inserted through the skin and into the plantar fascia. This process, like PRP and Shockwave therapy, irritates the fascia enough to turn a chronic problem back into an acute problem, greatly increasing the chances of healing. Heel Spur Surgery. Endoscopic Plantar Fasciotomy is one surgical procedure that we consider to release the tight fascia. University Foot and Ankle Institute has perfected an endoscopic (camera guided) approach for fascia release to allow rapid healing and limited downtime with minimal pain.